Eucalan: The Ultimate Delicate Wash
Several years ago at a party, a friend of the family was sitting by the fireplace enjoying an ice-cold beer when he started talking about a married man who used to help our family take care of a summer house. Seems this married gentleman was carrying on with a woman in town and using our place as a love shack, unbeknownst to us. When the seductress forgot to turn off the silent alarm one autumn afternoon, the police and fire department were alerted, along with the married gentleman's wife (who had a police radio at home) – all of whom raced to the house where there is only one road in and one road out.
Well, as you can imagine the scene wasn't pretty. The guy was totally busted, his wife was really angry and no one else knew what to do. The spurned wife allegedly got her shotgun out of her truck but word had it when she started shooting, she deliberately missed him, saying "if I wanted to hit you, I would have."
Anyway, my friend who was recalling this hilarious story looked at my face and realized I knew nothing about what had been going on. Seems the whole town knew, except us. Everyone assumed we knew but didn't say a word because it's just not a topic usually talked about during a visit or at the dinner table, so we were the last to find out.
When I think about that story, I am reminded of how many times I have been the last one to find out about something and it makes me question where my focus has been (obviously not in the right place!).  So, when I found out about a laundry product called Eucalan, I was dumbfounded because I had been buying the old standbys – Tide and Woolite – for decades for no particular reason beyond habit.
After several bad experiences with dry cleaners, I started hand washing clothes that recommended dry cleaning but I wasn't always happy with how the clothes turned out. I never gave much thought to laundry detergents until I visited a yarn shop, saw a shelf lined with bottles of Eucalan and heard a young man (all of 24 years old) say he uses Eucalan to clean his sweaters. Perplexed, I silently considered how a 24-year old guy could know about a speciality laundry product and I didn't? Turns out his mother has been using Eucalan for years (this renewed my faith that maybe children do listen, watch, and learn from their parents).
So, I bought a 16.9 ounce bottle of Natural Eucalan (unscented) for $13 which seemed expensive but each bottle provides about 50 washings (assuming 2 teaspoons of Eucalan for 2 gallons of water in a sink: 1 ounce contains 6 teaspoons so 16.9 times 6 equals 50 washings) so a little bit goes a long way.
I came home and poured 2 teaspoons of Eucalan into the sink with 2 gallons of tepid water and then immersed two same color sweaters and gently swooshed them around. I waited 15 minutes and then drained the water and gently squeezed the sweaters (NO RINSING required which is amazing). I then laid the sweaters flat on a towel and rolled the towel up and gently rung the towel to remove some of the moisture. Then, I laid the sweaters flat to dry on a dry towel turning them over after 6 hours. I then filled the sink again and washed two pairs of pants made of viscose, nylon, and elastane and repeated the whole process except that I hung the pants to dry.  On a roll, I filled the sink again and washed delicate exercise clothes and laid them flat to dry.
When the clothes dried, they were nothing short of amazing. Clean, fresh, and just perfect (no shrinkage!) which led me to learn more about Euculan. Eucalan was founded by a woman (Mary Ellen Edgar) visiting Australia whose friend gave her a Ministry of Agriculture no rinse laundry product to clean woolens. Made with eight ingredients:
Essential Oil (where applicable) (pure and natural eucalyptus, lavender, grapefruit or jasmine oils)
Ammonium Lauryl Sulphate (vegetable-based soap)
Ammonium Chloride (a salt of ammonia; used as a thickener)
Cocamide MEA (mild foaming agent and thickener derived from plant source)
Purified Water
Hydroxypropyl Methylcellulose (thickener derived from plant source)
PEG 75 Lanolin (naturally derived lanolin)
Methylchloroisothiazolinone (preservative and antibacterial)
Eucalan is a practical alternative to dry cleaning  or professionally cleaning fine woolens, cashmere, lace, embellished apparel, stretch materials, silks, lingerie, baby's clothing, down jackets, bathing suits, and even upholstery.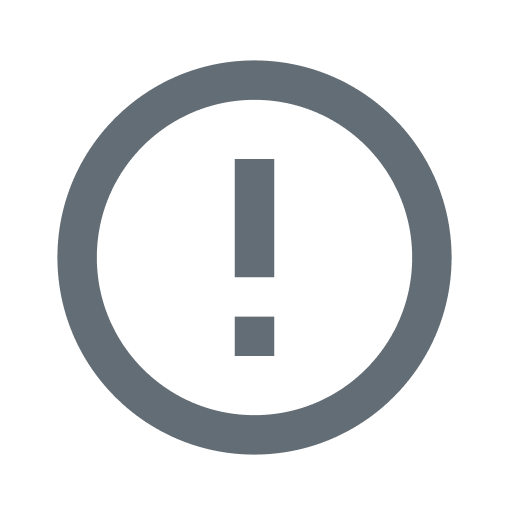 Non-toxic, biodegradable, free of optical brighteners, phosphates, synthetic fragrance and dye, Eucalan is pH neutral and is packaged in an easy to recycle, dye free HDPE plastic bottle. Available in natural and 4 scents (eucalyptus, lavender, grapefruit, and jasmine), Eucalan is scented with only quality essential oils. The lanolin acts as a natural conditioner, keeping fibers supple and reducing static.
Eucalan comes in four sizes;  16.9 ounces for $13, 33 ounces for $5, 1 gallon for $70 (although Amazon sells the gallon for about $57), and a single use .17 ounce packet for $1 (great for travel).
To purchase on-line or read more about Eucalan, go to the company website:  www.eucalan.com. Eucalan can also be purchased at stores nationwide (including Walmart). Click here to use the retail locator in your state.
Some content on this page was disabled on March 15, 2021 as a result of a DMCA takedown notice from James Sturgess. You can learn more about the DMCA here: